DESCRIPTION
Tayberry- this unusual perennial in a cross between blackberries and raspberries. It bears fruit on two year old canes. It produces a large, cylindrical, dark crimson fruit with a delicious, sweet taste. Perfect both raw and processed. This tayberry yields very profusely from mid-July to mid-August.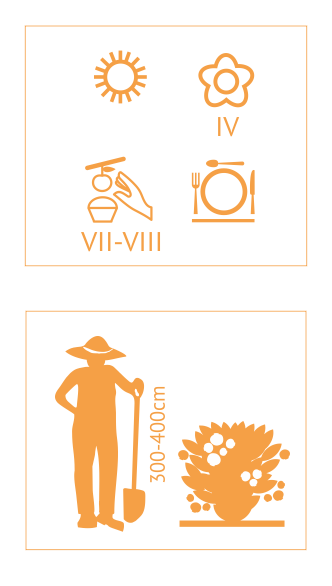 ADVICES
The shrub is best planted in a warm sunny position. Keep in mind that the soil should be fertile, light, peaty, moist, and airy. The optimum pH is in the range of 6.0-6.5.
The tayberry requires hard pruning. In the autumn remove the fruiting canes. The remaining one year old canes should be taken down from their supports, and placed on the ground. Cover with braches, straw and leaves, and heap mounds of earth around the base of the plant. In early spring, uncover the plant to allow the sun to gain access. The plant should be provided with support.