DESCRIPTION
Garden bed rose The Fairy – multiflora variety. Grows up to 50 cm. Small, light-pink full flowers, gathered in profuse clusters. They produce a delicate apple-like smell. Blossoms are produced in waves from mid June until late autumn.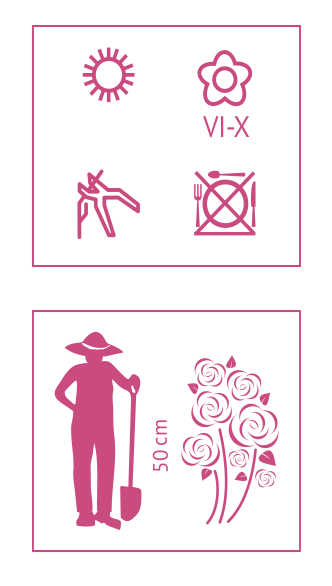 ADVICES
Requirements: sunny location, sandy and clayey soil, moderate moisture. Optimum pH 6 to 6.5.

Care: remove shed blossom on a regular basis. In summer – watering in the morning or in the evening. Avoid wetting leaves and flowers. In late autumn, prune leaving approx. 10 cm shoots. Cover them with soil, sawdust or turf. Dig up the heap in early spring. Apply proper spraying to protect against black spot.